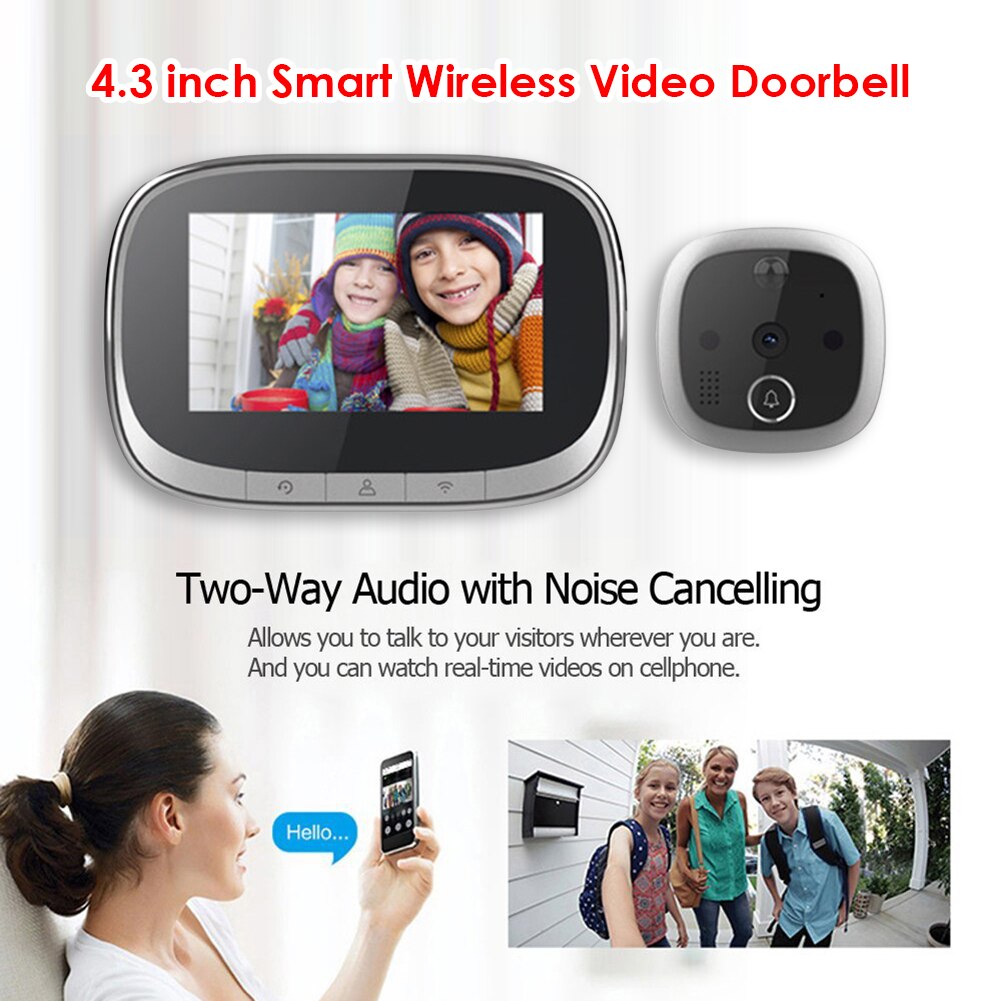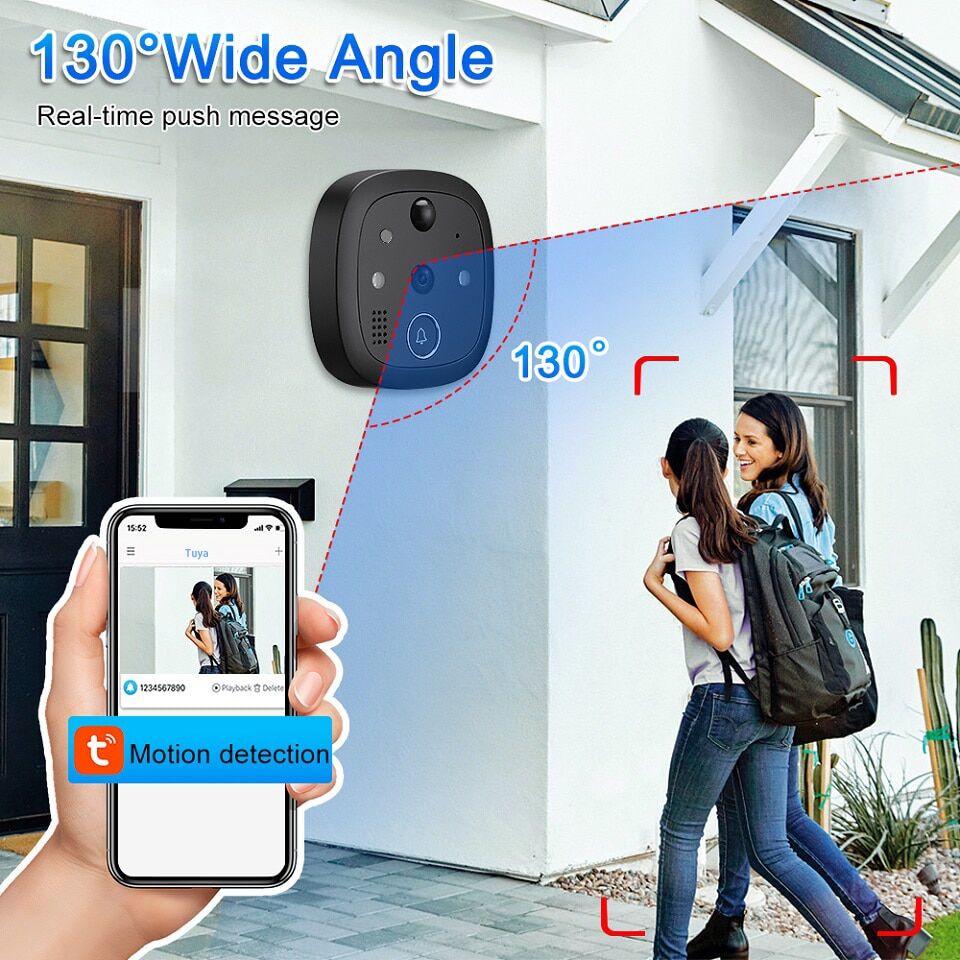 Best wifi doorbell camera with motion detection 4.3" screen 720P
The smart wifi doorbell camera contains two parts – the outdoor and the indoor part. The indoor part has 4.3" display to see what happens behind the door. The wifi doorbell camera has motion sensor what triggers automatically camera recording if something moves behind the door (requires memory card). The doorbell can be also connected to a smartphone via (Tuya or Smart Life app) and control the device. It is possible to record on your smartphone. It is also possible to talk via the device to guests and listen them. The wifi doorbell camera works also at night. And the best – the wifi doorbell camera doesn't need any subscription, you can manage it by yourself. So No need CC Camera.
It is possible also to buy additionally smart fingerprint/code lock controlled locally or via (Tuya) Smart Life app by smartphone remotely – please search our e-shop for fingerprint lock.